NCTF® BOOST 135 HA
Nutritive Solution for Radiant, Even and Hydrated Skin
THE SKIN

A UNIVERSAL CONCERN
What women want(1)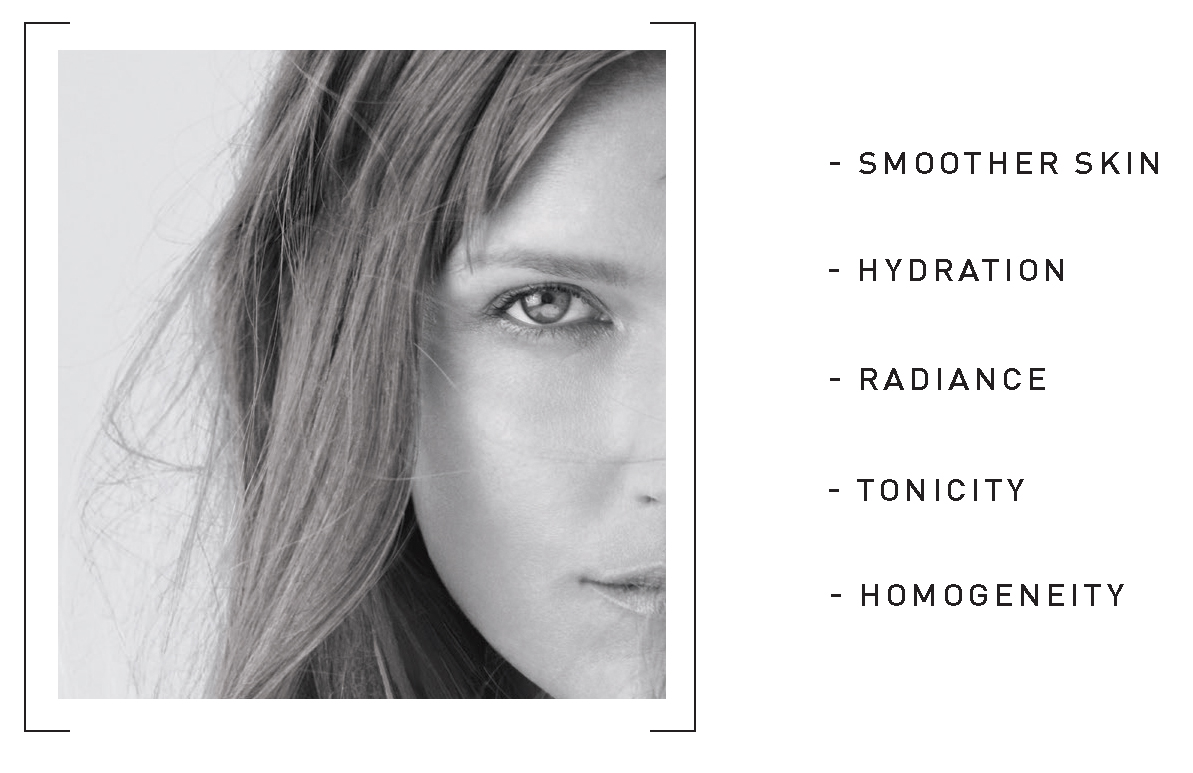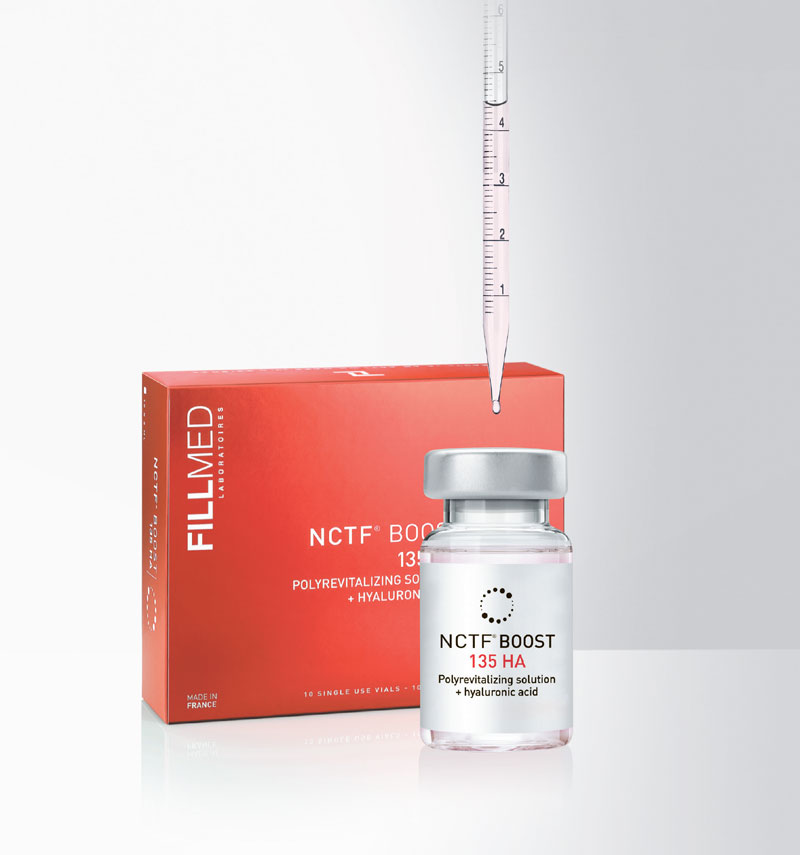 NCTF® BOOST 135 HA
EFFECTS OF SUPPLEMENTING THE HEART OF THE CELL
 NCTF® BOOST 135 HA: NUTRITIVE SOLUTION
NCTF® BOOST 135 HA is a unique anti-aging, poly-revitalizing complex that nourishes the epidermis by providing the ingredients that it needs to thrive. It creates the optimal environment for fibroblasts, which are responsible for the production of collagen, elastin and hyaluronic acid.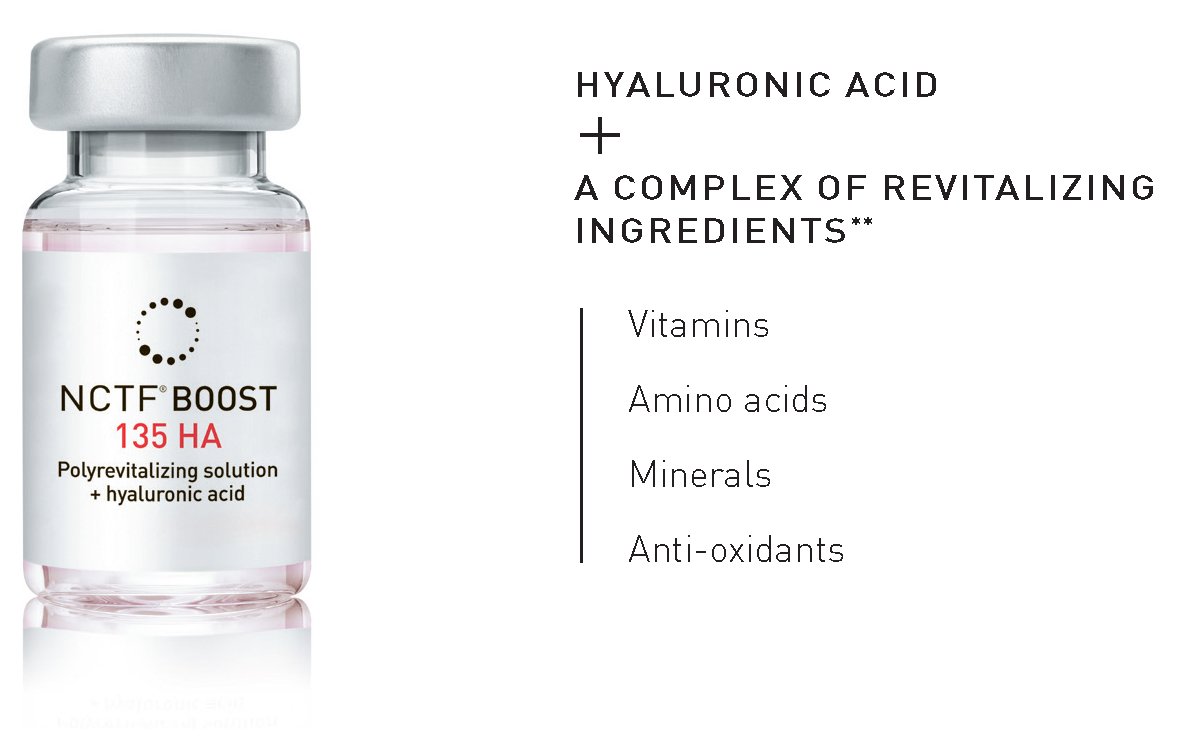 REJUVENATING ACTION OVER TIME – PROVEN RESULTS(5)

PROTOCOL OF 3 SESSIONS FOR A BEAUTIFUL SKIN
NCTF® BOOST 135 HA provides the essential ingredients for optimal fibroblast activity(4). Three sessions(5) are recommended to improve skin quality. Additional sessions can be used to maintain the result.

(1) Skin quality study – WRC – 32 subjects aged 35 to 55 – May 2018. (2) Krutmann J, et al. The skin aging exposome. Journal of Dermatological Science. 2016. (3) Nematy M, et al. A review on nutrition and skin aging. Iran J Dermatol 2015;18:20–24. (4) Polycomponent mesotherapy formulations for the treatment of skin aging and improvement of skin quality, Sergey Prikhnenko, Clinical, Cosmetic, Investigational Dermatology 2015:8 151–157. (5) Study of the antiaging efficacy of a new protocol combining the Light peel, NCTF® BOOST 135 HA and B3-RECOVERY CREAM, on the face, 2018. Comparative, randomized split face, single-center clinical trial. 10 healthy volunteers included. 3 sessions 12+-2 days apart, evaluation at D0 and D37 +-2. Self-assessment results: (a) p. 20 (b) p. 19. (6) Mélissopoulos A, et al. La peau. Structure et physiologie. 2nd edition. Lavoisier. 2012.