Exclusive Aesthetic Professional Skincare
for Aesthetic Physicians
Skin Perfusion from FILLMED by Filorga is an innovative in clinic cosmeceutical range specifically designed to act in synergy with cosmetic procedures.
Formulated with the highest grade ingredients in a French laboratory,  they provide holistic treatment of ageing skin through a "mix and match" approach and also provide tailor-made prescriptions for every patient depending on their unique skin.
Created by Dr Michel Tordjman, French Aesthetic Doctor and expert in cellular ageing with a philosophy that aesthetic procedures can give natural looking results (French touch not too much is enough), Skin Perfusion combines in-clinic and at-home treatments including superficial peels. FILLMED professional skincare provides unique formulas to address common signs of ageing skin including hydration, radiance, wrinkles, skin laxity, blemishes and skin tone including all types of pigmentation.
REJUVENATING THE SKIN AT ANY AGE
Your skin plays a crucial role in how other people see you and, more importantly, how you see yourself. Outward appearance is linked to self-esteem and how attractive you feel.
Main Skin Concerns:
Skin texture
Wrinkles
Dull complexion & fatigue
Sagging
Pigmentation disorders
Flawless skin is above all healthy skin: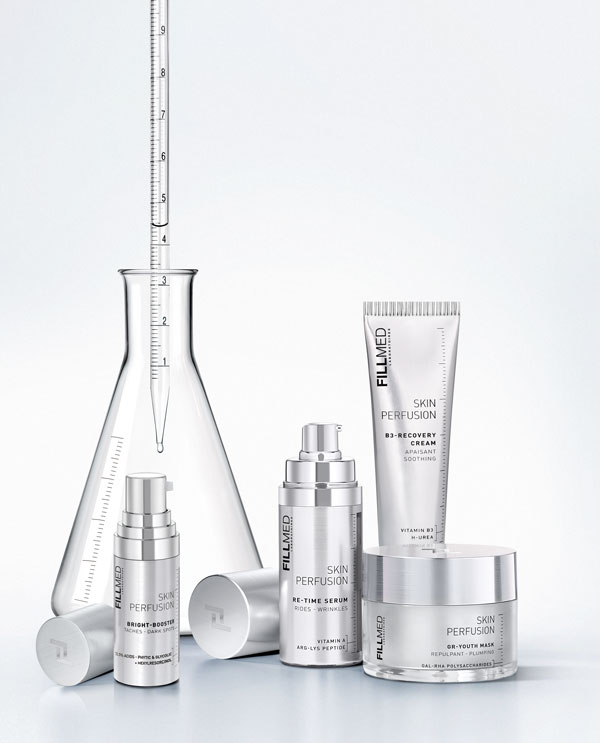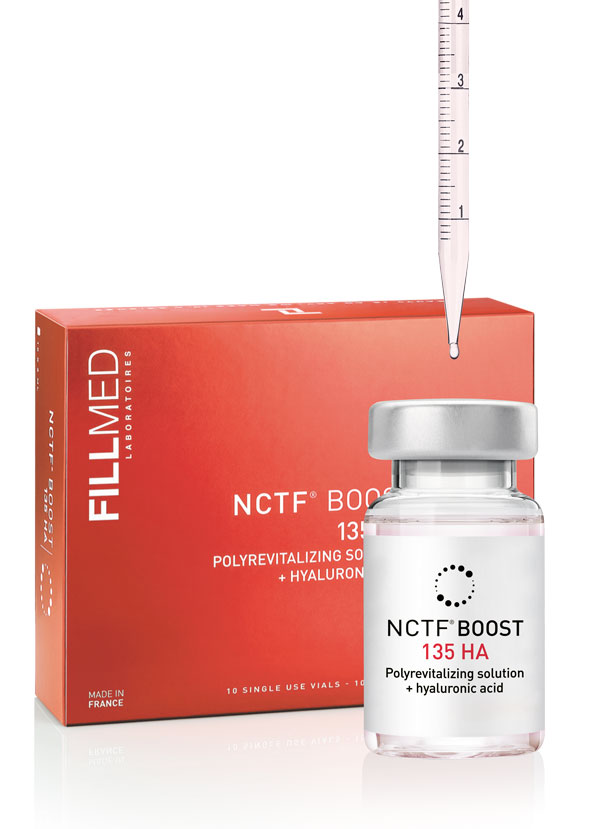 Who is FILLMED?
FILLMED Medical by Filorga (originally Filorga Medical), was founded in 1978 by Michel Tordjman, a French doctor of aesthetic medicine, with a fascination for cellular biology. Michel Tordjman pioneered NCTF® , New Cellular Treatment Factor, a unique injectable solution that prevents, slows and corrects the effects of skin ageing.
Dr Tordjman's innovations were originally intended to provide dermatologists and doctors of aesthetic medicine with an extensive range of treatment solutions: peeling treatments, hyaluronic acid for mesotherapy and prescription skincare Skin Perfusion
NCTF® BOOST family of hydrators now constitutes an undisputed skin rejuvenation benchmark. It is regularly cited in medical articles and other professional publications around the world. This unique compound comprises more than 50 active ingredients. It recreates an ideal cellular ecosystem and boosts the factors required for beautiful skin.